Ken Gillespie Owner/President.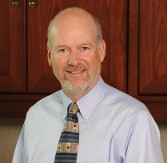 I am a highly experienced Chartered Marine Engineering executive with over 35 years in the shipping industry. Primarily in cruise lines with further experience in the offshore oil supply/anchor handling sector, underwater training and exploration field.
I am committed and enthusiastic to offer my wealth of experience to ship owners, operators, charterers, shipyards and equipment suppliers.
ISM, MLC & ISPS Maritime Lead Auditor Certified.
CEng CMarEng FIMarEST, Fellow of the Institute of Marine Engineering, Sience and Technology
Member of the Society of Port Engineers, Long Beach
Member of the Thomson Reuters Expert Witness Services network
UK Gov't Dept. of Transport Chief Engineers Certificate Class 1 Motor.
UK Gov't Dept. of Transport Chief Engineers Certificate Class 1 Steam.
I served four years as an Engineering Officer Cadet with P&O, sailing on cargo, container and gas carrier vessels. I continued my career with various engineering positions mostly on cruise ships with a period as Chief Engineer in the North Sea oil industry. In 1993 I moved ashore as Assistant Superintendent Engineer with Princess Cruises. In 1996 promoted to Superintendent Engineer, 2004 to Fleet Superintendent Engineer and in 2006 to Vice President Technical Services.
For my hobbies, I enjoy sailing, diving, flying (fixed wing and helicopter) cars and motorcycles.
Contact +1 310 292 1349 to find out how we can assist you.