Additional Diesel Generator Installation

Project manager for Princess Cruises overseeing the installation of an additional diesel generator on board Pacific Princess. The project calls for an additional housing to be constructed on deck 12 on open deck space, aft of the funnel. The top of the housing is removable to allow access for the installation of the engine and generator, switchboard and associated equipment while the vessel is in service.
Chevron Shipping Company - Operating Procedure re-write.

Project Manager on behalf of Worldwide Marine Technologies Ltd.

Representing WMT as project manager, I successfully managed a team of professional technical authors and editors to re-write the operating procedures for Chevron Shipping Company.
Exhaust Gas Scrubber Installation.

Project Manager on behalf of Goltens Miami, Green Technology Division.

Representing Goltens as a project manager, we installed two exhaust gas scrubber towers into Princess Cruises Star Princess and Golden Princess during their respective dry dock periods. The project involved the removal of two main engine exhaust gas silencers, relocation of foundations, electrical cable, pipework and vents before installing the two towers. All work completed on time and both engines ready for service before the end of the dry dock period.
Cruise ship refurbishment.

Project Manager on behalf of Princess Cruises to oversee refurbishment in multiple areas of two cruise ships during their dry dock periods in Singapore.

Majore refurbishment of the following areas.

Horizon Court Restaurant
Lido Spa, Steam rooms and Saunas, Treatment rooms, Beauty Parlor
Platinum Photo Studio
Boutiques
Night Club conversion to Sports Bar
Horizon Court photos before.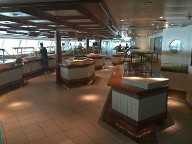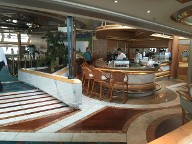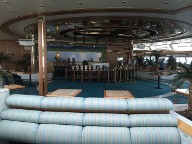 Horizon Court photos during.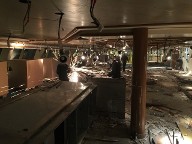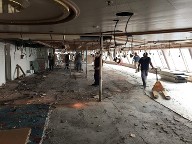 Horizon Court completed.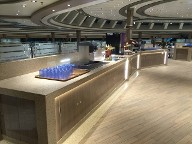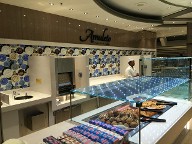 Minimum Maintenance Policy development for a small cruise line.

Working closely with Senior Management, Superintendents and Fleet Chief Engineer, I developed a minimum maintenance policy to make sure that the vessels are compliant with all the necessary rules and regulations from class and flag. Expanding on the policy, I created a package of job descriptions, standardizing and setting frequencies for inclusion into the Maintenance Managment System.